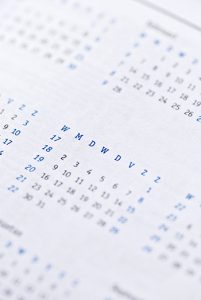 Appointments are scheduled for 10 minutes. If you require a longer appointment or need to discuss more than one issue with the doctor, please let the receptionist know when booking your appointment.
We will always endeavour to start surgeries on time and to run to time but sometimes circumstances beyond our control will cause the surgeries to run late. Please be patient. You will be advised at check in if the surgeries are significantly overrunning.
Appointments for the GP's are available to book 4 weeks in advance.
Appointments for the nursing team are available to book 12 weeks in advance.
We now provide appointments that are outside of our 'normal' surgery hours
Extended Hours appointments are available at the One Life Centre for our patients, please contact Reception for further information or to book an appointment.

Chaperone
If you require an examination by the Doctor and you would like a chaperone to be present please inform Reception when booking in for your appointment.
Appointments: 01429 282600
Open: 8.00am to 3.30pm Monday to Friday
Enquiries/Home Visits: 01429 282700
Open: 8.00am to 5.30pm Monday to Friday
Home visits are available if patients are too ill to come to the surgery.
Patients requesting a home visit should contact the surgery before 10.30am, if possible.
Practice Fax Number: 01429 282166